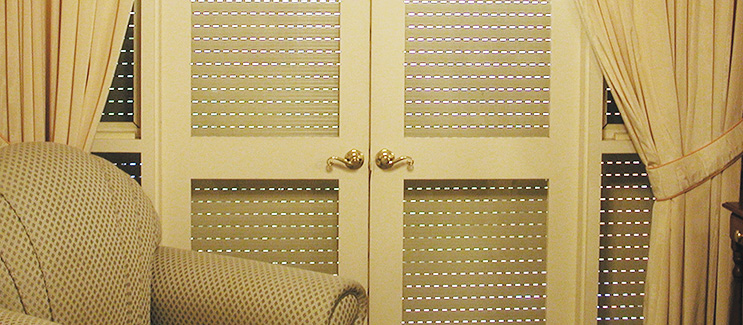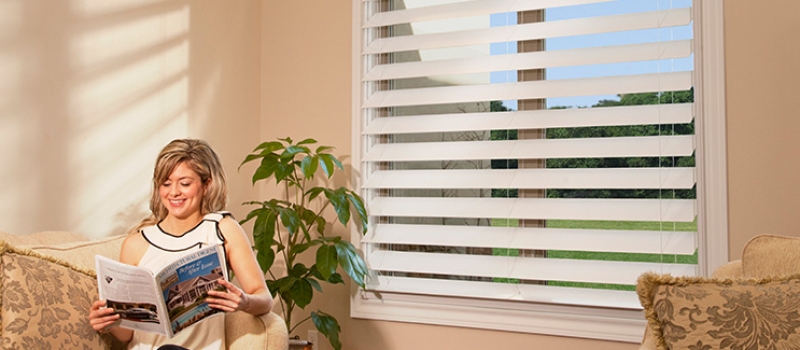 VENETIAN BLINDS, BRISBANE
Tuscan Blinds offer a large range of venetian blinds to suit any décor from slim 25 mm Aluminium Venetians to 63mm Timber Venetians. Great for blocking out light and controlling how much light and privacy you would like. Venetians can also give you the shutter look and a cost effective alternative when used in the right application.
Timber Style
Venetian blinds are the practical affordable alternative to timber venetians with the look of real wood. Manufactured using advanced polystyrene polymers, Timberstyle is resistant to cracking, peeling, discolouration and warping. Timberstyle is ideally suited to Australian heat conditions. Unlike its timber counterparts, Timberstyle has no variation in colour and texture, and is completely washable with no need for refinishing. It is perfect for bathrooms and ensuites. Slat widths are available in 50mm or 63mm in a fashionable range of colours. Timberstyle offers two valance styles for that finishing touch. Maximum recommended width 2400mm.
Slimline
Venetians are used for commercial and residential applications. With a choice of 25mm and 50mm slats with an array of colours Slimlines are the ultimate blind without restricting your view. Maximum Width 3300mm Options for Slimlines include: DOUBLE GLAZED VENETIAN BLIND For installation between glass with a control knob outside on the window frame. MAGIC WAND VENETIAN BLIND Cord passes through the centre of a hollow, spring loaded wand. Pull the wand to lower the blind Pull the cord to raise the blind. PRIVASEE VENETIAN BLIND Front slat at each cord hole is bent upwards to allow the blind to close tighter than the standard venetian. SUNDOWNER VENETIAN BLIND Holes are punched towards the back of the slat, achieving light block when closed, with no visible cord holes-great for light control.
Cedar and Basswood venetians
handcrafted from quality Basswood or north American Western Cedar add traditional warmth to your home, with a UV and scratch resistant lacquered finish in mid to light or mid to dark, finished with a 75mm flat fascia and 50mm slats in basswood and 46mm in cedar. Maximum width 2400mm.
Features
• 2-3 week turnaround
• 12 month manufacture warranty
Child safety is our priority and all blinds are installed with a child safety device.
SAFETY ALERT DOWNLOAD
Blind and curtain cords – Safety alert
Our craftsmen are dedicated to creating superior finishings for your windows …