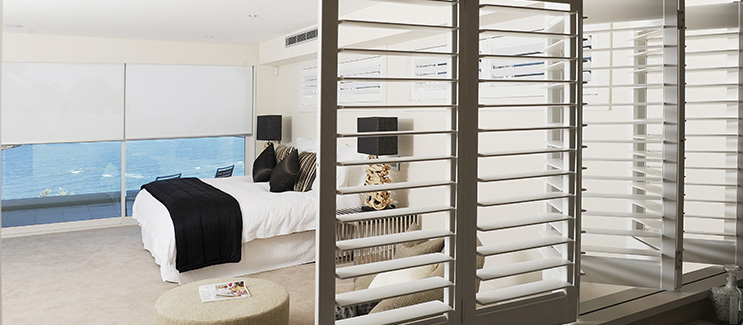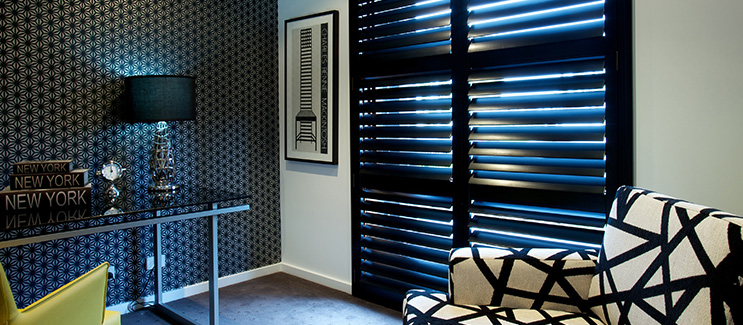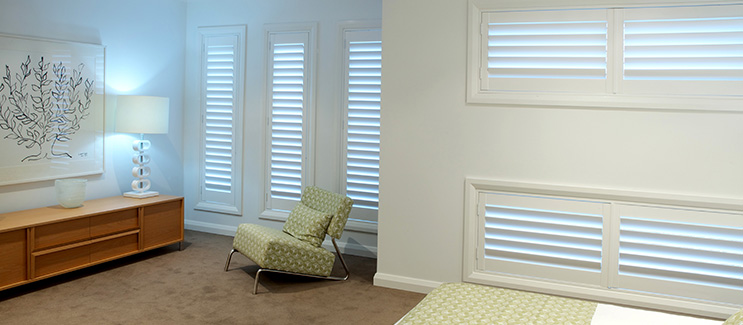 PLANTATION SHUTTERS, BRISBANE
The High Profile collection will take your home to a whole new level of style, transforming the way you live. High Profile shutters combine strength and durability with elegant design, and help you provide the right mix of light, airflow and temperature control in that special space. Choose between our two beautiful and versatile options of Poplar Painted or Basswood Stained. We have the perfect shutter to suit every home.
HIGH PROFILE
Our High profile Paint shutters are the perfect choice for that classic plantation look which shines in both traditional and modern settings.
Opt for one of our 5 classic whites, or experiment with custom colours to create your ideal interior scheme. Made from premium poplar, a low density, light coloured hardwood timber, they have a fine texture and a lack of taint which allows for a flawless finish.
Our unique construction method makes our shutters stronger but also results in a more efficient yield from the tree, resulting in a more environmentally friendly and economical finished product.
For that truly luxurious feel, a beautiful shutter in a rich timber stain is without equal. Made from premium basswood, our timber is light in colour, has a fine uniform texture and an indistinct straight grain, which enhances the stain colouring process. Available in 10 standard stain finishes, and custom stains upon request, your shutters will complement any space imaginable. Furthermore, our unique production process means that our High profile Stain shutters can span the largest single solid panel distances in the industry.
2 pack, polyurethane paint providing the best finish in the industry.
Impressive 1050mm Wide Panels.
Proprietary light block blade.
Try a custom colour for a perfect match.
Push the boundaries with flexible innovative solutions.
Use a bi-folding shutter to separate areas.
HIGH PROFILE ELITE
Designed and crafted in America from sustainable sources, this is a premium hardwood shutter unlike any other on the market, for timeless beauty, prestige and extraordinarily consistent quality.
The lumber is harvested on family-owned land, where landowners demand sustainable forestry and responsible conservation. A 40 acre facility with state-of-the-art processes and machinery ensures this timber shutter is right every time.
Go to extreme heights for that perfect view with no mid rail ever required.
Use shutters as a closet or bathroom door for a unique look.
Use a larger blade size for a seamless look.
Largest single panel expanse, up to 3.4 meters tall with no mid rail required.
Superior construction. Louver and rail tenons are formed from the profile itself. No plastic pieces.
Expansive blade sizes up to 134mm.
Unique double clear view tilt rod provides tight closure and light block.
Features
Warranty High profile: 5 year paint 2 year stain 15 year structural
Warranty High profile elite: Lifetime structural warranty 5 year paint and stain.
6-8 weeks turnaround
SAFETY ALERT DOWNLOAD
Blind and curtain cords – Safety alert
Our craftsmen are dedicated to creating superior finishings for your windows …