PANEL GLIDES
the modern alternative to vertical blinds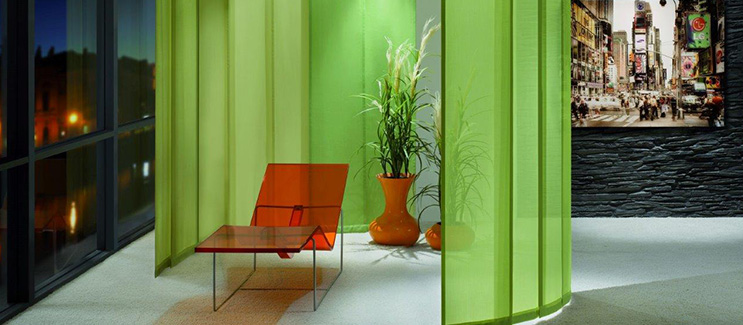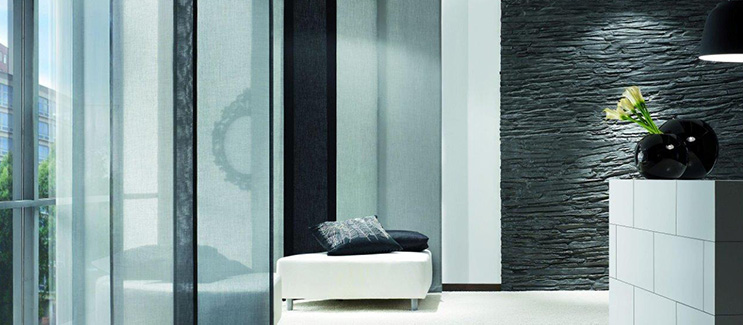 PANEL GLIDES, BRISBANE
Panel Glides are a contemporary, stylish product with a choice between flat and folding panels.
Commonly used for sliding and bi fold doors panel glides can also be used as a room divider, they are considered a modern alternate to vertical blinds without the hassle of chains and trip hazards.
Options Available
Panel Glides come in a variety of different control options and configurations to suit your window, sliding door, room divider situation.
Control Options
The two standard control options available from Nomad Blinds are Cord drawn and Wand (or flick stick) drawn. Both options are the same price and are best suited to specific situations.
Panel CONFIGURATION Options:
• 2, 3, 4 and 5 panel (Great for accommodating sliding doors and windows)
• Left to Right
• Right to Left
• Centre Opening
• Rear panel first moving
• Front panel first moving.
Features:
• 5 year manufacture warranty
• 2-3 weeks turn around
SAFETY ALERT DOWNLOAD
Blind and curtain cords – Safety alert
Our craftsmen are dedicated to creating superior finishings for your windows …